Olay Regenerist Instant Fix Wrinkle & Pore Vanisher Review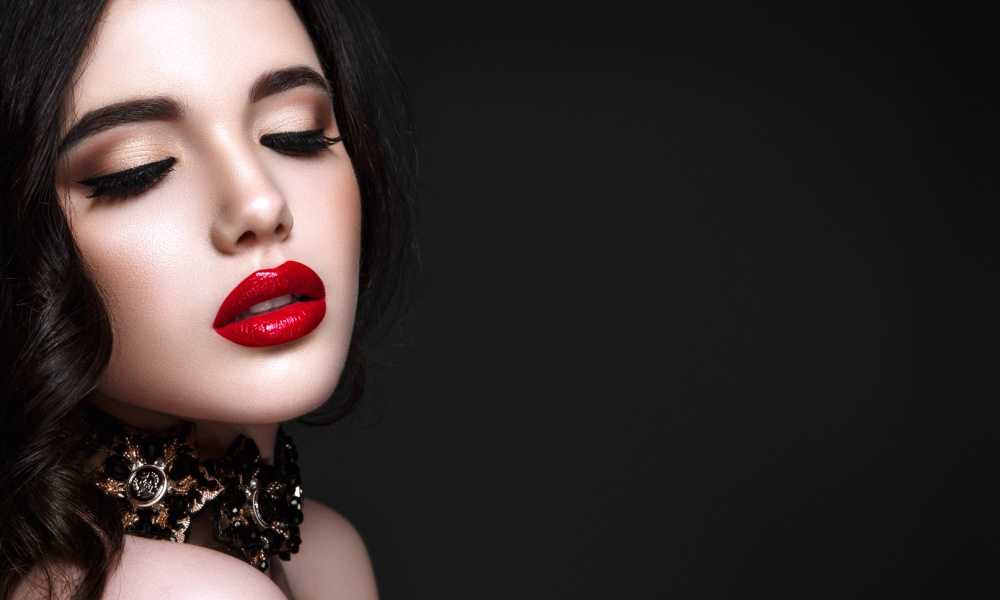 Sooner or later the signs of aging will start appearing on the face; that is the fact of life. Even people who take drastic measures to ensure that their skin is properly cared for during their early years might find some wrinkles and laugh lines as they age.
Wrinkles are a natural part of the aging process, but many still find ways to combat skin aging because of the years it can add to their faces.
Starting a proper skin care routine from a young age and avoiding habits that cause wrinkles can help delay their formation, but sometimes the only way to combat them is through anti-aging products. Since cosmetic surgery and other anti-aging solutions are invasive and usually expensive, the popularity of anti-aging cosmetics has boomed.
Trying different products until you find one that works for you costs a lot of time, effort, and money. It is also very impractical. To help narrow down the choice, this review will cover the features, pros, and cons of the Olay Regenerist Instant Fix Wrinkle & Pore Vanisher. This will give you a better insight on whether this is the anti-wrinkling product you should add to your daily routine.
Features of the Olay Regenerist Instant Fix Wrinkle & Pore Vanisher
Reduces crow's feet and wrinkles
Fills creases and fine lines
Refines and soothes pores for an even finish
Produces results in minutes
Diminishes and seals fine lines
Matte and natural finish
Leaves skin smooth and velvety
Tube comes with a precision tip for perfect and targeted treatment
Groundbreaking formulation
Works on mouth, eyes, and forehead wrinkles
Transforms skin instantly
Energizes and rejuvenates skin
Produces younger and healthier looking skin
Brings out youthful beauty
Instant fix dual formula
Easy to use and apply
Light-diffusing particles softens pores
Creates a perfect and even finish
Advantages
For people who want to target specific areas on their face to get rid of wrinkles, the Olay Regenerist Instant Fix Wrinkle & Pore Vanisher is the best way to go. Its precision tip applicator is perfect for reaching small spots on the face that need that extra attention.
No drop is ever wasted when using this anti-aging product and what's more, the results are seen within minutes of first application. Tightening skin and reducing pores is a breeze with this product from Olay.
The results after using this amazing anti-aging treatment are vibrant, young, and supple looking skin. There are even claims that after using this product their skin has never looked better.
This anti-wrinkling product is also very affordable and results in skin so smooth and velvety that it is comparable to getting a facial. First-time users are constantly amazed at how effective and reliable this product is. The difference in skin texture and appearance is very noticeable and once tried, people tend to stick to this product.
Another bonus for those who are using this anti-aging and pore-minimizing product is its capability of evening out skin tone. No need to struggle with foundation and other cosmetics to cover up blemishes and uneven skin tone.
Of course., the solution isn't just limited to reducing wrinkles near the eyes. It works just as well on every part of the face, even the forehead. Those who have been struggling for years to find a solution for fine lines, crow's feet, and other definitive signs of skin aging can definitely use this product to their advantage.
Finally, the matte finish from this product is also worth noting because it looks all natural and blends in with the skin. No need to worry about looking like you just applied anti-aging creams on your face with this product.
Disadvantages
The biggest disadvantage of this anti-wrinkling solution is its harshness. Due to its unique and effective formulation, people with sensitive skin often find themselves unable to use the product.
Some find that it is helpful to use less than the recommended dose to avoid any allergic reactions. For those with highly sensitive skin, however, it would be better to read the list of ingredients and do a skin test on another part of your body before using the product.
Be careful during the application process as putting on too much results in makeup caking. Use the tip and use as little as possible or stick to the recommended amount. Putting on too much of the product can result in more disaster rather than help.
Finally, take note that this product does not work on all types of skin. People with oily skin may not have the same results as those with normal skin. Always take this into consideration when buying skin care and anti-aging products to avoid disappointment.
Verdict
For those who are on the search for an instant wrinkle fix and don't have any skin allergies, the Olay Regenerist Instant Fix Wrinkle & Pore Vanisher is worth the try. It is relatively affordable and easy to use, making it a great anti-aging solution.